Roadside Giant
The CD release party for for Roadside Giant's Camellia Motel was held at The Back Booth on March 6th. A great time was had by all. We hope to have some song clips soon.


TERRI BINION
Don't miss her 2nd CD entitled "Fool"
It is one of the finest, purest sounds to ever emerge from Richter Records Recording Studio.
GARGAMEL!
Hailing from Orlando, Florida, this high profile band continues to receive region-wide recognition. They have won awards from Jam (Florida's only statewide music magazine) and the Orlando Weekly's "Orlando Music Awards"
BLUEGRASS THE WAY YOU WANT IT
If you've never had the pleasure of a Riverbottom Nightmare Band show, you're in for a surprise. This tight-knit, well-versed bluegrass combo plays the down-home, traditional standards you'd expect to hear ("Fox on the Run," to name just one), as well as some originals.
(Orlando Weekly - Micky Michalec)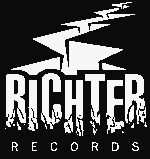 110 E. Princeton St
Orlando, FL 32804
(407)893-0120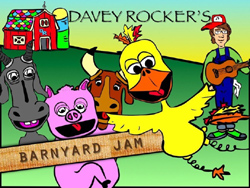 Davey Rocker's
Barnyard Jam
For over a decade I thought that it would be so much fun to write and record a children's record. Music has always been a part of who I am and what I do from playing gigs, to producing and engineering in various studios. Now a father of three, I have a great audience and also great inspiration to write. In November of 2007 I set out to write what is now "The Barnyard Jam". With the help of some great friends and musicians the C.D. was completed in December 2008. What a blast this has been. I think when you hear these songs you will be able to tell this project was a complete joy to write and produce.

Listen to some tunes from Terri Binion's CD entitled..... Fool

We're mighty proud of this one!!!

Songs From the Dangerous Kitchen
is a collection of tunes that is very close to David Schweizer's heart. From Today, a song dedicated to the memory of his Father, Nils Schweizer to You Live On, also a song paying homage to 6 close friends that met an untimely death in a 1992 plane crash, you will feel the emotion as each song gives you just a little more insight into who David Schweizer really is.


DAVEY ROCKER

As much of a historian as a music maker, the singer-songwriter / label president / music producer / all-around fan has been documenting local music via his label and companion studio for more than seven years now. He's got closets full of the stuff. Some projects have been groundbreaking, others lofty by-products, but all have helped to shape the home-grown soundscape.
(Orlando Weekly - Mark Padgett)